Lots of people are there who loves to travel, hike and cast in the backcountry. You will never find such kind of peace that you will get in mountain hiking and casting in the backcountry. But, fishing in the backcountry is a bit different compared to other fishing. No matter how good angler you are or let's count you like the best angler. You will face some difficulties while fishing in the backcountry.
For backcountry fishing, you must need lots of different gears.  For backcountry fishing, you need to hike mountains to reach your fishing destination. Sound's enjoyable right? Yeah! It is way too fun then you are expecting. But, trust me once you attempt for the backcountry fishing, you will love the adventure.
You will find that some backcountry fishing is for wild Salvelinus. Whereas, many backcountry fishing is tiny for them. Lots of alpine lakes are there backcountry fishing which has big fish. But you won't be able to get them very quickly. Instead, you will be lucky if you find one. There are lots of secrets spots for giving away these large fishes.
You will do backcountry fishing on most of the alpine lakes which will be full of small fishes. But never fall back depending on the size of the fishes. The setup and the adventure are also enjoyable and, that fun is also a part of backcountry fishing. But you must have a license for the backcountry fishing. California is offering the regulations of state fishing in backcountry fishing. So you must follow the rules and regulations.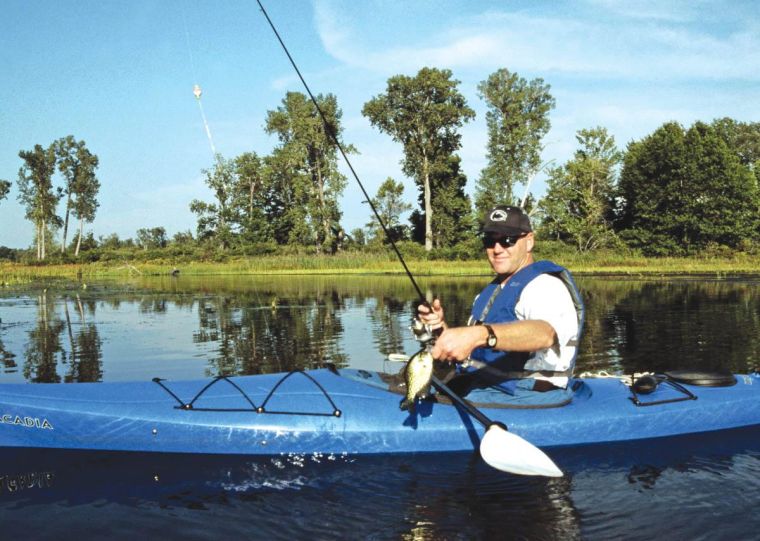 What Should You be Wearing While Fishing in Backcountry?
First of all, you must need your hiking equipment as well as the hiking materials. Therefore, it will be easier for you to hike your destination of fishing. On the other hand, you may take your hat, sunglasses and also lightweight clothes for hiking. Well! This stuff will make your comfort to move around. To keep yourself away from the sun as well as bugs you must have long pants and long sleeve shirts.
Prepare yourself wearing the boots knife or the shoes as these boots or shoes is the most potent accessory for hiking. Carry a backpack which is small, pants if needed and wind or rain jacket with you. The pack will help you to hold many kinds of stuff safely. Except for this stuff, take a pair of sturdy sandal and wading socks if you are interested in wading.
The Equipment Mostly Needed In Backcountry Fishing
The most helpful equipment for backcountry fishing is the front-pack. This material helps a lot to hold all of your gears which you can access very quickly. Bring tippet which is extremely lightweight and also lots of dry flies. The dry flies will be needed with the nippers, pliers or hemostat, flotant and dry shake. With a short tip, the Eastern Sierra loves hoppers, Adams as well as simulators for wild trout.
You can also bring multiple numbers of stoneflies as well as bead head of midges. A knife is also a valuable tool to use for cutting.  For small lakes and streams, you will need a fly rod of about 7 ½ foot with 2-weight. But for large lakes or big fish, you need a rod which weighs 4.
Best Places for Doing Backcountry Fishing
There is no doubt that the best backcountry fishing places are also the best adventure places for hiking. Therefore, here is a short list of those best places for backcountry fishing which will be the best experience for you. And those includes:
Little Lakes Valley, Rock Creek-Mosquito Flat Trailhead
San Joaquin River's Middle Fork – Agnew Meadow Trailhead
Twenty Lakes Basin – Saddlebag Lake Trailhead.
Planning For a Day in Backcountry Fishing
Don't think that, a successful day in fishing is about catching fishes. Nope! It is not. A successful day in backcountry fishing also includes the experience on the adventure of hiking. Decide first that where you will be fishing fillet knife and then hiking will be the first part to enjoy. And lastly, cast a line which will be your bonus. But don't be excited and jump for hiking. Choose the place first which will be within the range of your capability that you can go. Take a hiking partner along with you who will be guiding you where you are going. Maps and understanding the road symbols are essentials as well.
Conclusion
Well! Unless you don't go hiking and do backcountry fishing. You won't be able to understand the fun of that trip or experience. If you are excited till now, then I would like to inspire you that you better try at least one time. I bet you that, you won't be able to quit your journey. Once you complete one trip, within a couple of days, you will go for another. Well, These Are Backcountry Fishing.